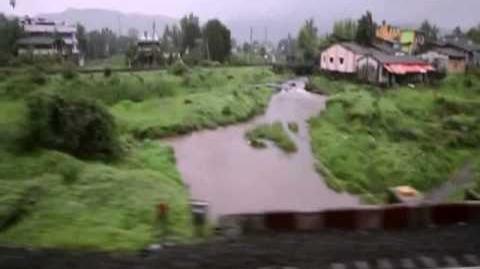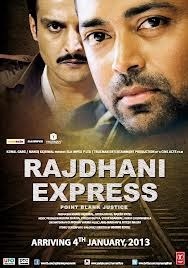 Rajdhani Express: Point Blank Justice is socio-political drama released on 4 January 2013. directed by Ashok Kohli. The project is produced by CineActs Production, Trueman Entertainment & SLA Impex Pvt Ltd and features Leander Paes, Jimmy Shergill, Puja Bose, Priyanshu Chatterjee, Gulshan Grover, Kiran Kumar, Mukesh Rishi, Sadhanshu Pandey, Sayali Bhagat, Achint Kaur and Shilpa Shukla.[3] The film also marks as the Bollywood Debut of the Tennis Ace. Leander Paes was cast as a lead role for the movie.
Leander Paes as Keshav Jimmy Shergill as D.Y. Commissioner Yadav Priyanshu Chatterjee as Banerjee Sudhanshu Pandey as Munish Pooja Bose as Sunita Sayali Bhagat as Reena Mukesh Rishi as S.I. Ishrat Ali as Minister Indrale Kiran Kumar as Bhaijee Achint Kaur as Pearl Shilpa Shukla as Lady Si Gulshan Grover as T.T.E Sanjay Gagnani
From Wikipedia, the free encyclopedia
Ad blocker interference detected!
Wikia is a free-to-use site that makes money from advertising. We have a modified experience for viewers using ad blockers

Wikia is not accessible if you've made further modifications. Remove the custom ad blocker rule(s) and the page will load as expected.